transformeer je Merk, mindset en leiderschap
Make impact, become a legend
BOOSTCommunity helpt met een no bullshit aanpak gedreven MKB en scale-up ondernemers naar een high-impact business en merk.
Ons geheim? We bouwen jouw merk vanuit de kern op. Wie ben je, wat is jouw DNA? Dat vertalen we naar een helder concept en bouwen jouw visuele identiteit. 
We coachen en adviseren jou en je organisatie en leren je gelijk om transformatie tot high-impact merk en business zelf te realiseren. 
+2500 ondernemers
en leiders gecoacht
BOOST heeft al duizenden ondernemers en leiders gecoacht. Op strategie, mindset, keuzes maken, en veel meer. Door onze ervaren en intern opgeleide BOOST coaches.

We hebben zelfstandigen gecoacht, MKB bedrijven, CEO's, teams, managementlagen. 
+20 jaar ervaring in coaching en branding
In advisering en design. In het scheppen van helderheid, het geven van richting en ondersteuning in transformatie.

In het bouwen van strategieën, het ontwikkelen van concepten en het bouwen van impactvolle bedrijven en merken.
Holistisch, oprecht en
to the point.
We rekenen af met de standaard. We hanteren een no bullshit aanpak. We spiegelen, dagen je uit en helpen je de beste versie van jezelf te zijn.

Dat is oncomfortabel, en brengt je echt naar het volgende level. 
Wij zijn business & brand bouwers. 
We maken samen een pact om een krachtig fundament te bouwen zodat jij een onvergetelijk merk bouwt. Om full-on impact te maken. Wij maken ondernemers en bedrijven zoals jij bewust, dat je meer bent dan wat je doet. We helpen je groeien naar een hoger niveau.
We geven je vleugels.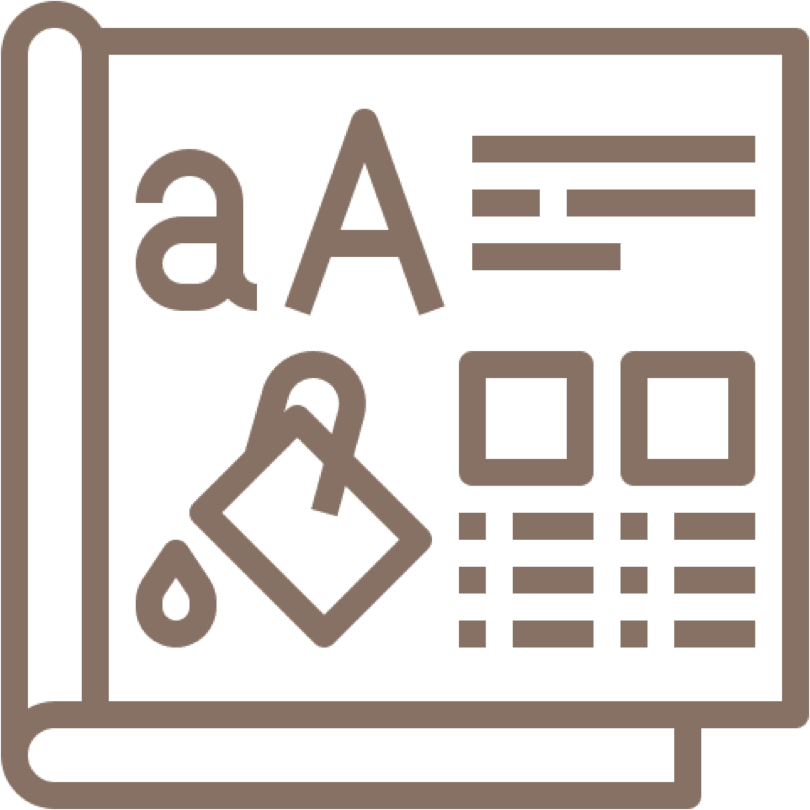 Het vertalen van jouw unieke DNA naar een heldere strategie en strakke visuele identiteit.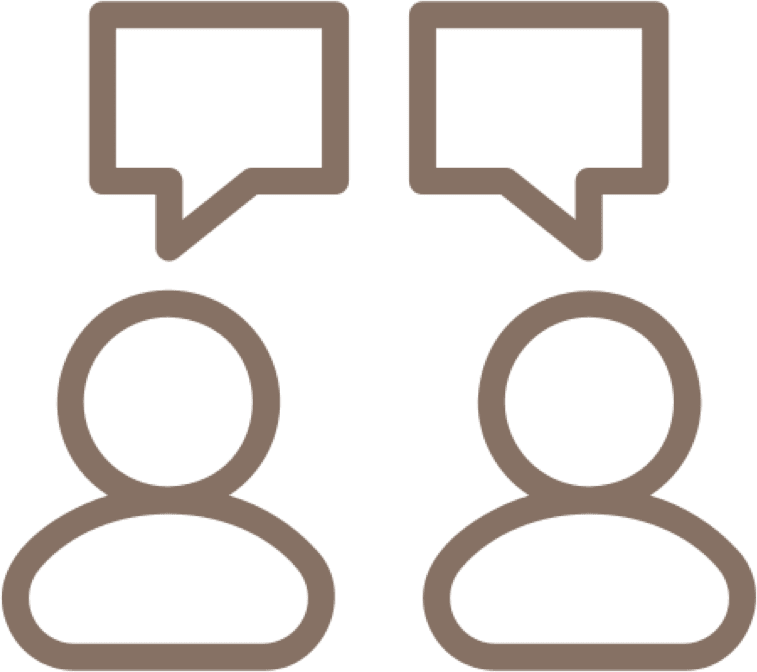 1:1 coaching en groepstrajecten
We coachen ondernemers en leiders in 1:1 sessies en calls. Ook bieden we (incompany) groepscoaching aan voor teams.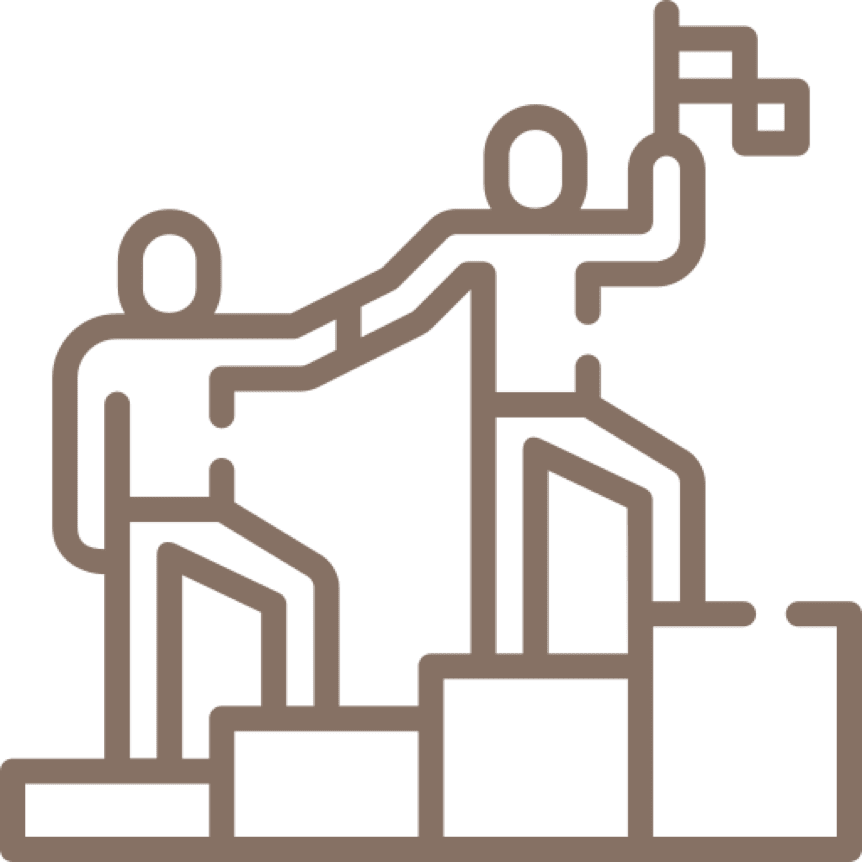 Business, life en leiderschapscoaching
We coachen holistisch. Denk aan werkplezier, finance, mindset, relaties, leiderschap en energie.
Haal het beste uit jezelf! BOOST maakt impact met jou als high level leider, in 1-op-1 of groepscoaching. In onze online programma's. Of ga mee op expeditie in Schotland of Zuid-Afrika.
Leer van onze ervaren coaches, consultants en strategen, zodat je het leven, business en brand creëert die jij voor ogen hebt. Perfect voor ondernemers die impact willen maken met een succesvol bedrijf.
BOOST Your Wellbeing
Be the most powerful version of yourself
BOOST Your Business academy
For ZZPers and MKBers
BOOST Your Brand in 90 days
Voor ZZPers
BOOST Your Leadership
Voor leiders en leidinggevenden
BOOST Expeditions
Vertrek naar Schotland of Zuid-Afrika
Vanuit BOOST bouwen wij ook aan onze eigen merken. BOOSTClubs zijn onze personal training studio's in Naarden, De Meern, Zeist en Amstelveen. Daddaa is onze duurzame babyshop, met producten voor jezelf en je baby. BOOST The World Foundation is onze stichting, waarmee we communities bouwen in Zuid-Afrika. BOOSTKIDS is onze learning community voor ouders en hun kinderen.
BOOST leert je een brug slaan tussen wie je bent en waar je wilt zijn.

Wie je bent en hoe je op komt dagen voor je leven, bepaalt wat je doet en zult bereiken.
DURF DINGEN TE DOEN DIE JE ENG VINDT.
Kom UIT JE COMFORTZONE
Het leven is een groot avontuur. Dit wordt de reis waarin je jezelf, je talenten, skills, missie en je ware potentieel mag ontdekken.
Een pad dat je uitdaagt om de beste versie van jezelf te zijn, waarin je een leven en werk creëert waar je naar op zoek bent. We maken een omgeving waarin mensen weer in contact kunnen komen met zichzelf, kunnen groeien en transformeren.
Zodat ze in ultieme vrijheid kunnen leven en impact kunnen maken in deze samenleving.
What our clients have to say
"BOOST coached me for a year in the BOOST Your Business Academy. The biggest reason for me to get into the BYB was that I had many plans for my business, but didn't, because I was guided by fear. 1 year after BYB I see how bizarre I have changed as a person; I am much more positive in life, fear hardly plays a role anymore and I no longer blame my fear on anything or anyone else. I have learned what Leadership is and now live and do business the way I really want to. Real freedom for me!"
Lilian Plas
Founder - LilianPlas.nl
''What a great experience it was to be coached by BOOST. What is unique is that they tackle your personal foundation in the same way: body, mind and nutrition. What I especially remember is that everything you do on a small scale, you also do on a large scale. Steering on integrity according to your own promises and the promises you make to your customers has been an important part for me: A deal is a deal: no bullshit! The term getting out of your head has taken on a new meaning. The personal training with the trainers at BOOSTClubs have transformed my body into a tight and fit body. And it's a lot of fun to do too!"
Edwin Meijer
Founder - EMvastgoed.nl
'Partly by following the BOOST Your Business Academy, I have become much clearer about what I stand for and what I want to convey with my company. In this I made conscious choices for what I find important and how this translates into collaborations. I have started to focus more and trust in myself and my abilities."
Anouk van Emmerik
Founder - Noukstyle.nl